The Scotch whisky brand and Loch Fyne Oysters have launched the pairing to raise funds for The Fishermen's Mission.
The move celebrates World Oyster Day (5 August 2020)
THE Fishermen's charity provides practical and financial support to coastal fishing communities across Great Britain.
The limited-edition Talisker & Oyster Signature Pairing Kit will be available to buy through Loch Fyne's at-home delivery service.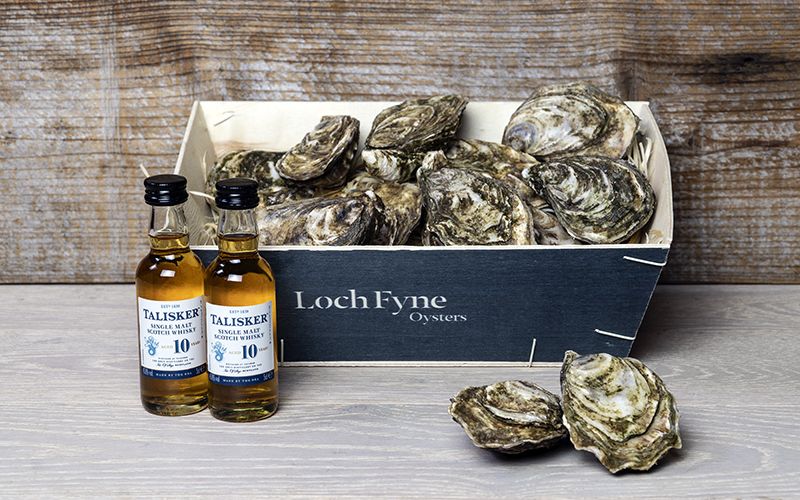 It will consist of two Talisker 5cl bottles along with one dozen oysters and cost £12.
Instructions on how to shuck the oysters as well as access to an online video for a tasting tutorial are also included.
Each time a photo of a Talisker & Oyster Signature Pairing Kit is shared via social media, using the hashtag #SHUCKTOGETHER, Talisker will pledge £1 to The Fishermen's Mission, to help support the economic recovery of coastal communities that have been severely impacted in recent months.
Loch Fyne Oysters, which was founded in 1978 on the shores of Loch Fyne. It supply's seafood to Scottish restaurants and retailers around the world.
As a whisky 'Made by the Sea 'on the Isle of Skye for 190 years, Talisker's sweet smoky whisky and sea salt tang has long been considered as a natural complement to the ocean freshness of oysters.
"The Fishermen's Mission is the only charity that works with active and retired fishermen and their families in and around the UK coastline," said The Fishermen's Mission director of business development Ali Godfrey.
"This has been a desperately hard year for our fishermen. Winter storms battered the coast in the first three months which made fishing almost impossible for the smaller boats.

"Covid 19 meant the collapse of the supply chain for UK fish with the closure of fish markets, restaurants and cafes. During the first 3 months of this crisis we distributed more £250K in emergency support."
To order a Talisker & Oyster Signature Pairing Kit please visit www.lochfyne.com. For further information on the campaign please visit www.malts.com.
The kits will be available to purchase through Loch Fyne Oyster's company website: www.lochfyne.com